Venice : Last minute deals
Our destinations
ITALY
Venice
Venice
, City of magic and mystery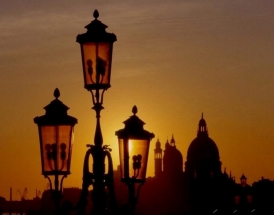 See Venice in pictures taken by Ferrante Ferranti
Like a stage awaiting its actors, Venice is spectacular year round—the cool lagoon in the spring, romantic sunsets in the summer, and the facades of its buildings aglow with colour in the fall. In the winter, its mysterious canals lie shrouded in morning mist where masked figures don dark, colourful, and extravagant costumes for a carnival unlike any other.

Steeped in art and history, the city is bewitching from the arched facades of its Veneto Byzantine palaces to the most modest of its churches, and of course, the magnificent Basilica di San Marco, jealously protected by a winged lion, the symbol of the city. Venice is busy street markets filled with fish stalls, countless canals, and intricate mazes of streets surrounding campos (squares) that are best explored on foot in the districts of Santa Croce, Cannaregio, and Castello, where you'll also find our rental properties. If you're looking for a romantic getaway or a trip with family or friends, Venice offers a taste of Italy's enchanting island life.
11 apartment(s) found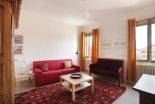 Floor area :

55 m2

Rooms :

3

Daily rates starting at :

135.00€
Characteristics :
A comfortable and bright apartment with panoramic views over the rooftrops of Santa Croce.



Special offer
135.00€/Night
> See dates
Learn more