Our destinations
FRANCE
Paris
Paris
, City of Light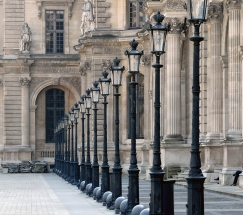 Paris by day, Paris by night

Arguably the capital of culture, Paris is never short on things to do. You could check out the main attractions like the Eiffel Tower and Notre-Dame Cathedral; make a detour via Montmartre and partake in its village feel; take in the current exhibition at the Louvre, the Musée d'Orsay, or the Centre Pompidou; drink in a performance at the Opéra Garnier; take your kids to the Cité des Sciences et de l'Industrie and the Palais de la Découverte and blow their minds; indulge in retail therapy at Paris's department stores; fantasize about the luxurious world of the most prestigious names in French haute couture; or window shop for jewellery at the Place Vendome . . . Or simply break bread with friends or wander aimlessly down city streets and discover some Paris's many mysteries. Where will your next adventure take you?
2 apartment(s) found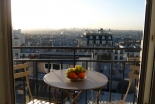 Floor area :

48 m2

Rooms :

2

Daily rates starting at :

0.00$
Characteristics :
Cosy apartment located on the Butte Montmartre, with a stunning view over the rooftops of Paris
Learn more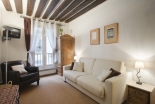 Floor area :

22 m2

Rooms :

1

Daily rates starting at :

126.00$
Characteristics :
A quiet and charming studio in the heart of Paris between Le Marais and Beaubourg.
Learn more